Welcome to the Kick - Butt Characters Blog Hop sponsored by I am a Reader Not a Writer.
My two favorite kick butt gals in YA are Katsa and Katniss. Strong independent young women who rescue themselves. Fiercely loyal and determination are also traits I admire about them.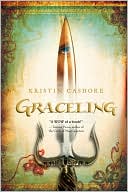 Katsa has been able to kill a man with her bare hands since she was eight—she's a Graceling, one of the rare people in her land born with an extreme skill. As niece of the king, she should be able to live a life of privilege, but Graced as she is with killing, she is forced to work as the king's thug.

When she first meets Prince Po, Graced with combat skills, Katsa has no hint of how her life is about to change. She never expects to become Po's friend. She never expects to learn a new truth about her own Grace—or about a terrible secret that lies hidden far away . . . a secret that could destroy all seven kingdoms with words alone.

With elegant, evocative prose and a cast of unforgettable characters, debut author Kristin Cashore creates a mesmerizing world, a death-defying adventure, and a heart-racing romance that will consume you, hold you captive, and leave you wanting more.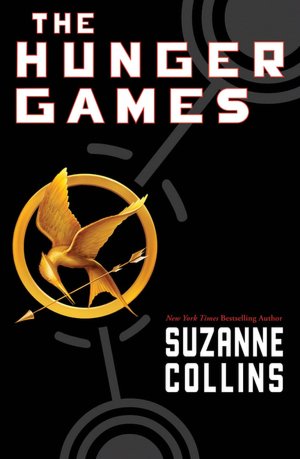 Could you survive on your own, in the wild, with everyone out to make sure you don't live to see the morning?

In the ruins of a place once known as North America lies the nation of Panem, a shining Capitol surrounded by twelve outlying districts. The Capitol is harsh and cruel and keeps the districts in line by forcing them all to send one boy and one girl between the ages of twelve and eighteen to participate in the annual Hunger Games, a fight to the death on live TV. Sixteen-year-old Katniss Everdeen, who lives alone with her mother and younger sister, regards it as a death sentence when she is forced to represent her district in the Games. But Katniss has been close to dead before-and survival.

To enter:
You must be a follower via GFC or the new Linky-thingy on the right. Two points if you follow via twitter too.
Leave a comment telling me your follow name and how you follow. Also, who is your favorite kick butt character?