I really enjoyed The Shapeshifters Secret by Heather Ostler and have been looking forward to the next adventure in the series.
The Sieren's Secret (The Shapeshifters Secret) will be released from Cedar Fort Publishing on June 11, 2013.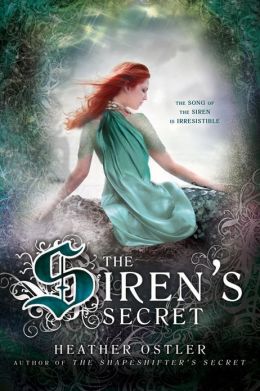 Julia's life has gone from complicated to nearly impossible! When Julia loses her shapeshifting powers and her appearance changes in alarming ways, she flees to Sirenity, where she learns an incredible secret about her mother. In this thrilling sequel, Julia must take greater risks and make bigger sacrifices as she discovers who she really is and what she can really become.
It's difficult to find excellent YA books that are clean reads. The Shapeshifters Secret was full of magic, first loves and self discovery - all key ingredients to a great book. Read my interview with Terrence and Caleb of The Shapeshifters secret here. And if you haven't read The Shapeshifters Secret I suggest getting it read by June 11, so you can be ready for Julia's next adventure.